3 Adımda Kolay Sipariş
Tarih Seç
İstediğin gün ve saat için rezervasyon yap.
Virüs ve Bakteriler Ölsün
Profesyonellerimiz ULV dezenfeksiyon cihazı kullanarak ortama püskürtme yöntemiyle dezenfeksiyon işlemini gerçekleştirsin.
Steril Ortamda Güvende Yaşa
Covid-19'a karşı etkinliği kanıtlanmış bu işlem sayesinde ailen ve senin sağlığın güvende olacak.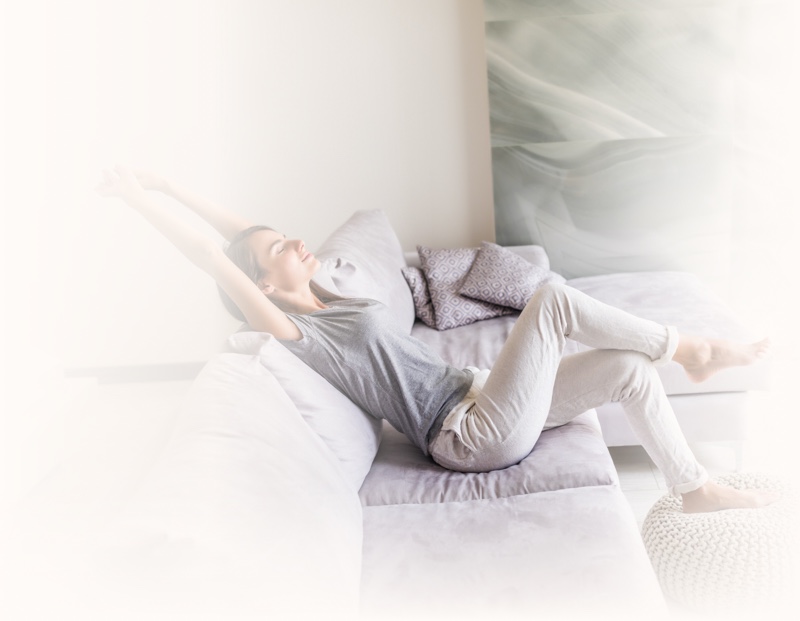 Nano Dezenfeksiyon Yöntemi
Mutlubiev'in sağladığı Nano Dezenfeksiyon hizmeti %100 vegan içeriğe sahiptir. Saf gümüşün nano boyuta indirgenmesiyle yapılır. Hidrojen peroksit dezenfektana ve dezenfektan alkole göre kalıcılığı daha yüksektir.
Cildinize Zarar Vermez
Yapılan işlem canlı metabolizmasının işleyişini bozan alerjik reaksiyona sebep olmaz. Tamamen insan/hayvan temasına uygun ve cilde zararsız malzeme ile yapılır.
%100 Bitkisel & Vegan
İşlem sırasında kullanılan ürün Tip-2 ve Tip-4 Biyosidal Ruhsatlı olup, tamamen bitkisel sentezle elde edilen nanopartiküller içermektedir. Çevreye ve insan sağlığına zararsızdır. Toksik ve kimyasal içermez.
%99.99 Virüsleri Yok Eder
Yapılan testlerde Nanoksia'nın birçok virüsü %99.99, bakteri ve mantarları %99.999 oranında yok ettiği tespit edilmiştir.
How aware are you of the bacteria and viruses at home?
We want to feel safe at our home where we spend most of our time. Well, are we safe enough? On the couch that we sit, the bed that we sleep, the kitchen and bathrooms that we use, there are plenty of virus and bacteria that even can't be vanished by deep cleaning. Are you ready to experience Mutlubiev difference once again? It is time to purify your home from the bacteria and viruses with antimicrobial disinfectants harmless to human health thanks to 100% herbal nano silver technology.
What is nano disinfection?
Nano disenfection is a sterilization process being made by using Nanoksia products that has 100% herbal ingredients and produced with nano silver technology which has 99.99% effect on viruses and 99.999% effect on bacterias.
Is it effective against viruses?
Yes! Thanks to the nano disinfection, You will get rid of 99.99% of nearly 50 viruses and 99.999% of the bacteria and funghi in your living area. During the procedure, viruses will disappear within 1-5 minutes, bacterias within 15 seconds, and fungi within 5 minutes.
What is being done during the process?
Nano Disinfection is being done by spraying disinfectant containing nano silver particles with the help of a professional machine to penetrate all the desired area. It does not cause any damage on your furniture and does not require cleaning before or after the process.
Is cleaning required before / after the procedure?
Nano Disinfection is not a standard cleaning process and it does not require any cleaning or preparation before or after the procedure.However, we recommend we recommend to book a house cleaning service before the disinfection and have the service in a more sterilized area. You can also request a booking for your office.
How long after the process can I be at home?
During whole process, products with 100% herbal content are being used. The process does not cause any alergic reactions that harms the functioning of living metabolism. They are produced with completely harmless ingredients and suitable to human contact. You can enjoy your home during and after this process.
What is the content of the product used?
Nanoksia Biotechnology, by using different plant types; makes antimicrobial and anticancergenic nanoparticle synthesis of substances such as silver, zinc and iron. This way, products that are harmless to nature and human health will be produced. The silver that is being used in Nanoksia products are only bought from the suppliers that are validated by European Chemicals Agency, ECHA.
Please Click for the Official Documents